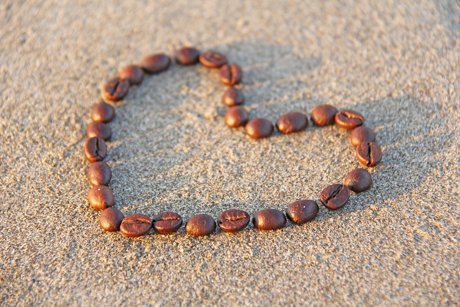 Soak up the beauty of paradise with a robust cup of coffee in hand. Maui real estate is filled to the brim with local coffee houses that combine style and taste. All around the island quaint places are waiting for folks to stop in and grab a cup of joe.
A welcoming ambiance draws crowds to Maui Coffee Roasters. Here a vibrant building showcases international and Hawaiian blends of coffee. Art enthusiasts can gaze at various works by local talent hanging on the walls. The doors are open at 444 Hana Highway Monday to Saturday from 7 a.m. to 6 p.m. Residents living in the Central Maui region love to dash in for a bagel and mug of freshly roasted coffee to start the day. Bags of the most popular blends are also ready to take back to Maui homes.
Friends from Maui Homes Savor Sips of Robust Coffee
Seemingly over the river and through the woods on the Kula Highway, Grandma's Coffee House waits for guests. A cozy vibe greets those who come through the door. Friends new and old discuss the history of grandma and her dedication to brewing only the best coffees. Many on their way to view the wonder of the Haleakala Volcano stop in for a banana pineapple cake, cup of cappuccino and endearing stories told. The early bird gets the worm here with breakfast starting at 7 a.m. All through the day, the lunch menu brings in regulars until 5 p.m. with extended hours Wednesday through Saturday for dinner.
Just around the bend and easily found a bit north of Lahaina at 227 Lahainaluna Road, MauiGrown Coffee sits on the Pioneer Mill Sugar Plantation. The history of the landscape is as rich as the coffee itself. And, more than just a coffee shop, visitors here can spend some time taking a self guided tour of the Ka'anapali estate. Samples of different blends of Maui brews are on hand for customers to try. MauiGrown Coffee holds the hours of 6:30 a.m. to 5 p.m. Monday to Saturday and is closed on Sundays.
Shoppers meandering through Paia town can take a break from treasure hunting at Paia Bay Coffee. Located at 115 Hana Highway a tropical vibe embraces all who enter. Light fare is offered for breakfast, lunch and happy hours, and tables are set all around in a comfortable patio setting. Local and organic choices fill the menu with coffee drinks crafted from Maui coffee beans. Open seven days a week from 7 a.m. to 8 p.m. live music keeps energy high each evening.
Wherever one stops off for coffee on the island, the brew is sure to be robust and filled with flavor. Take some time to enjoy the unique feels of each of the shops. It will be hard to choose just one as a favorite.